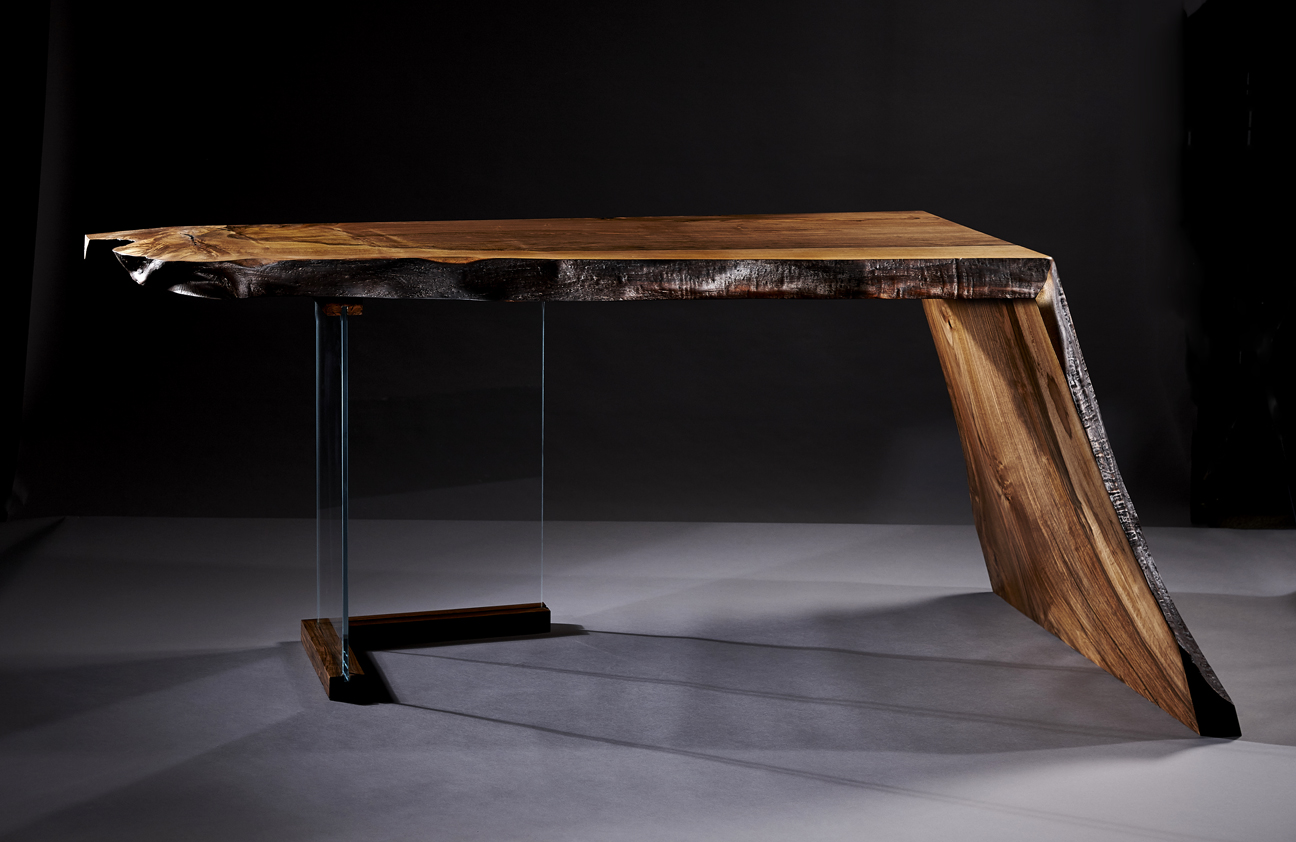 This desk was the larger of two commissions for the same client.
The client wanted a contemporary, pared back desk which had a natural edge and tied in with the rest of the living room / home office. The room is constructed from green Oak and has lots of large windows looking across the surrounding Cheshire countryside.
At our first meeting the client had a rough idea of what he wanted but no fixed ideas. He really liked the idea of incorporating some glass into the design. After another couple of meetings, email exchanges and sketches a final design was agreed on.
I managed to source a rare and gorgeous looking plank of rough sawn English Walnut. It was a huge, really heavy and expensive plank. Measure twice and cut once was at the forefront of my mind on this build! I also purchased a smaller plank for a matching coffee table.
English Walnut is a stunning timber to use. The grain has a wonderful 'flow' to it and cant help but make you take another look. It is a close grained wood and finishes beautifully, showing off every ripple, swirl and fleck.
The return to the floor creates a waterfall look as the grain wraps around the side of the desk and flows to the floor. The leg of the desk kicks out at 107 degrees which opens up the underside of desk and creates more leg / foot space.
Please look at my instagram feed on my homepage to see how the build went step by step.