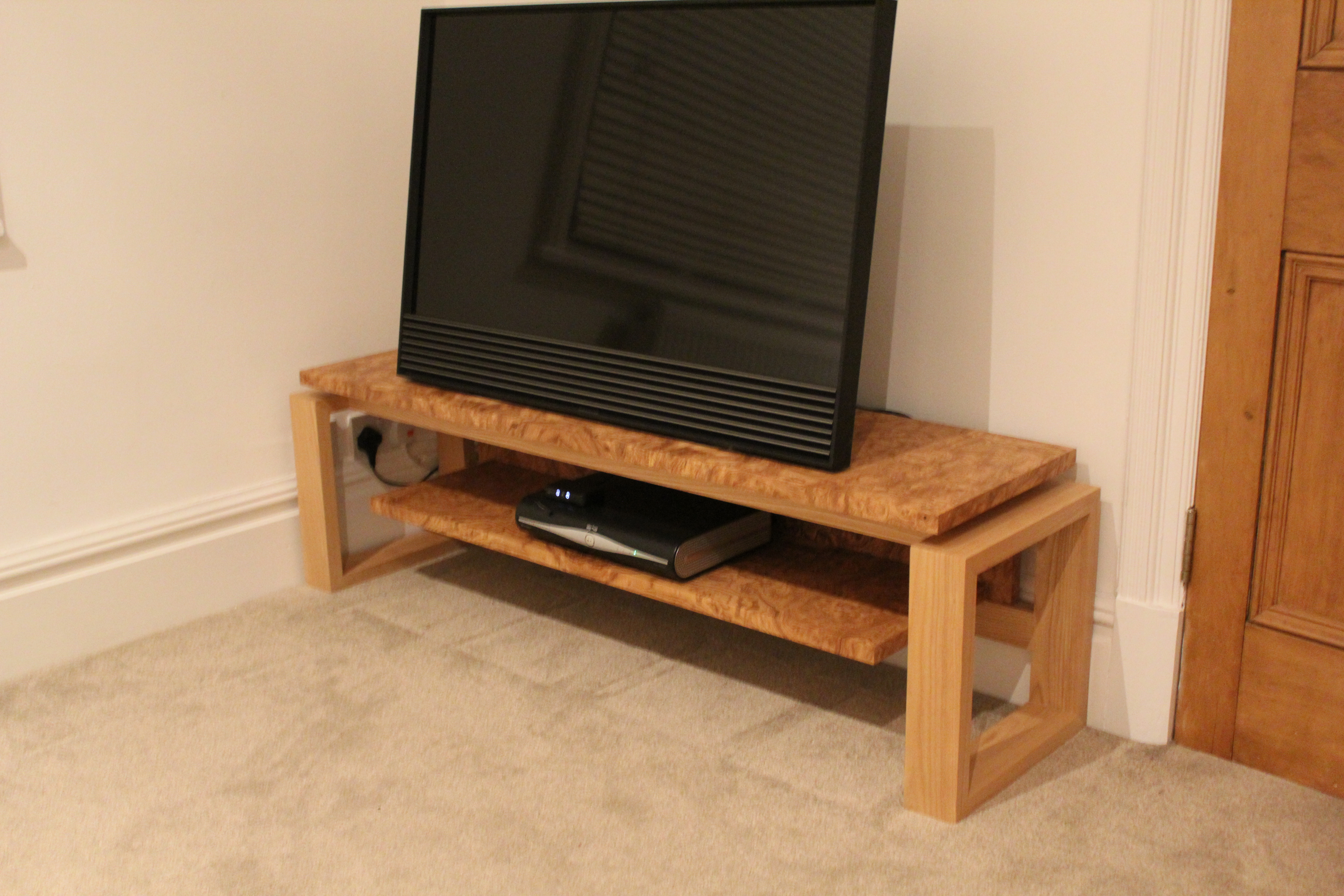 I was commissioned to make this television stand to elevate the height of a new Bang and Olufsen television. The design is based on the Ash and Burr Olive Ash console table I previously made.

The white Ash is from a local sawmill and the olive Ash burr veneer is from a nearby veneer merchant. Its a stunning veneer and a joy to work with.
The grain of the white Ash continues around the top of the mitred legs. The legs are perfectly square and play with the idea of negative space.
The beautiful grain of the book matched Olive Ash Burr veneer wraps around the top, shelf and back. The Ash rails under the top are set back from the front of the top in order to give the illusion of the it floating. The shelf is supported along the back edge and juts out enough to accommodate a sky box and dvd player.