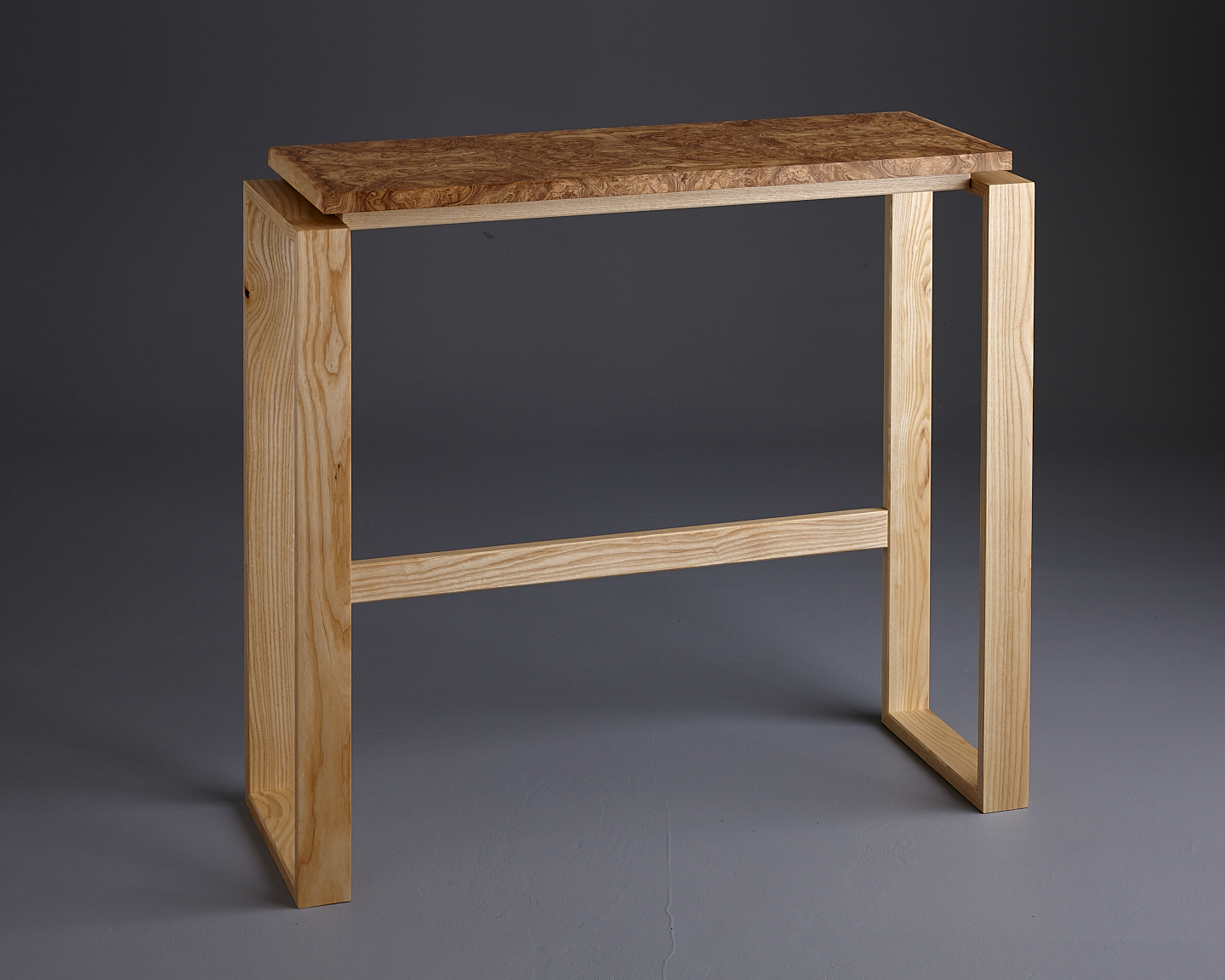 I really enjoyed making this contemporary  Burr Olive Ash  Console table. It has very clean and simple lines with some subtle details, which provided its own challenges when designing and making it. I particularly like the contrast between the two different types of Ash. One creamy and pale with lovely straight grain, the other with wild variations in grain direction and colour. It is amazing to think one species of tree can provide such a wide range of colours and grain pattern.
The white Ash is from a local sawmill and the olive Ash burr veneer is from a nearby veneer merchant.
The grain of the white Ash continues around the top of the mitred legs. A small chamfer on the inside edge of the legs and framework of the table aids in lightening the look of the entire piece.
The beautiful grain of the book matched Olive Ash Burr veneer wraps around the top. The supports under the top are set back from the front of the top in order to give the illusion of the it floating.