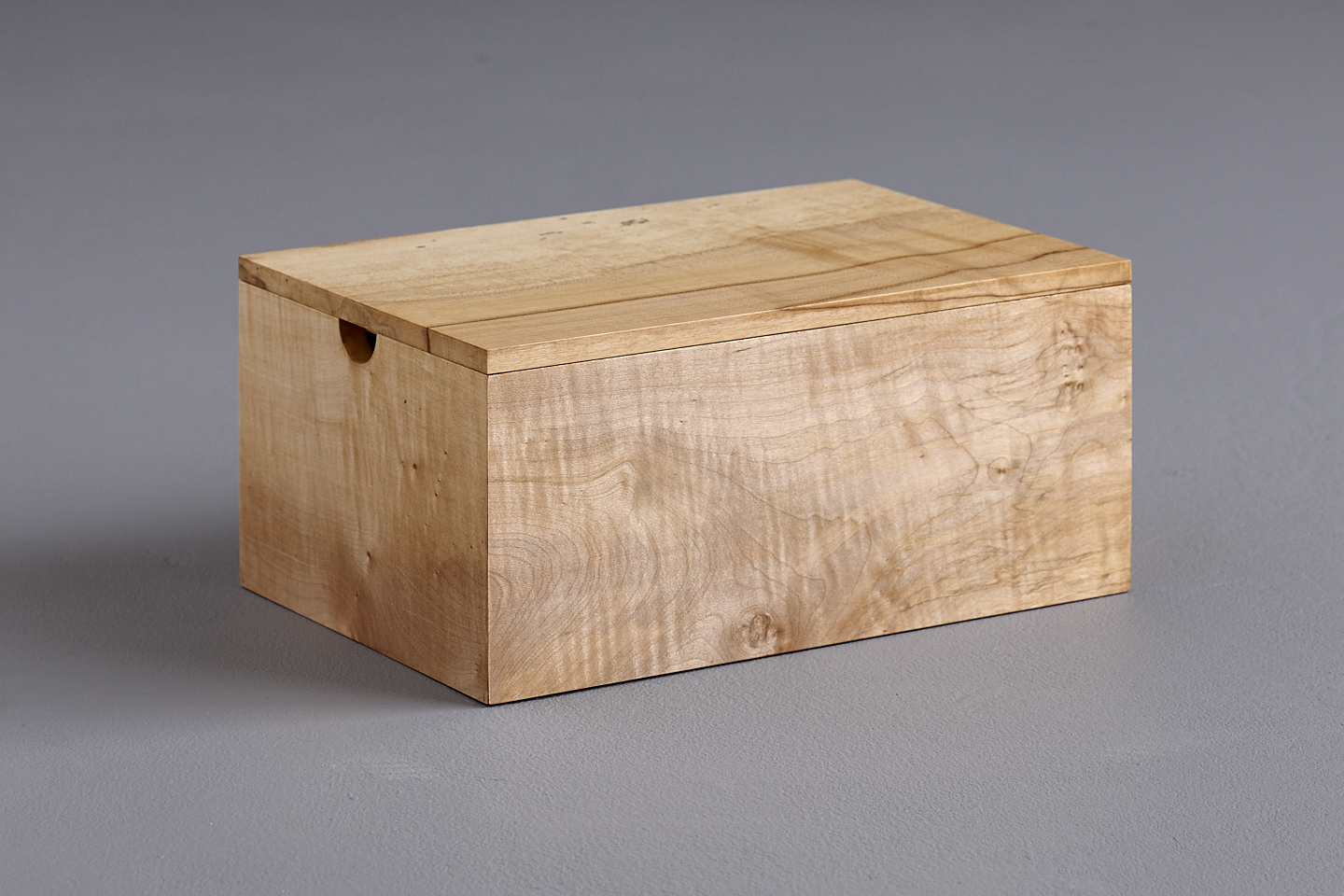 The Rippled Sycamore keepsake box was made form timber sourced from the Greater Manchester Tree Station. The wood not only has fantastic figure in the grain but also a lovely colour running through it. The grain looks 3 dimensional but its silky smooth and flat to the touch.
The box has been hand constructed using mitred corners and a solid cedar base. The light weight, unfinished Cedar has a beautiful aroma and makes the ideal wood to use for the bottom of any box. The lid has a lovely tight fit and is easily opened with the two finger holes at either end of the box.
This box has been left open but dividers can be made to split the space up on the inside.