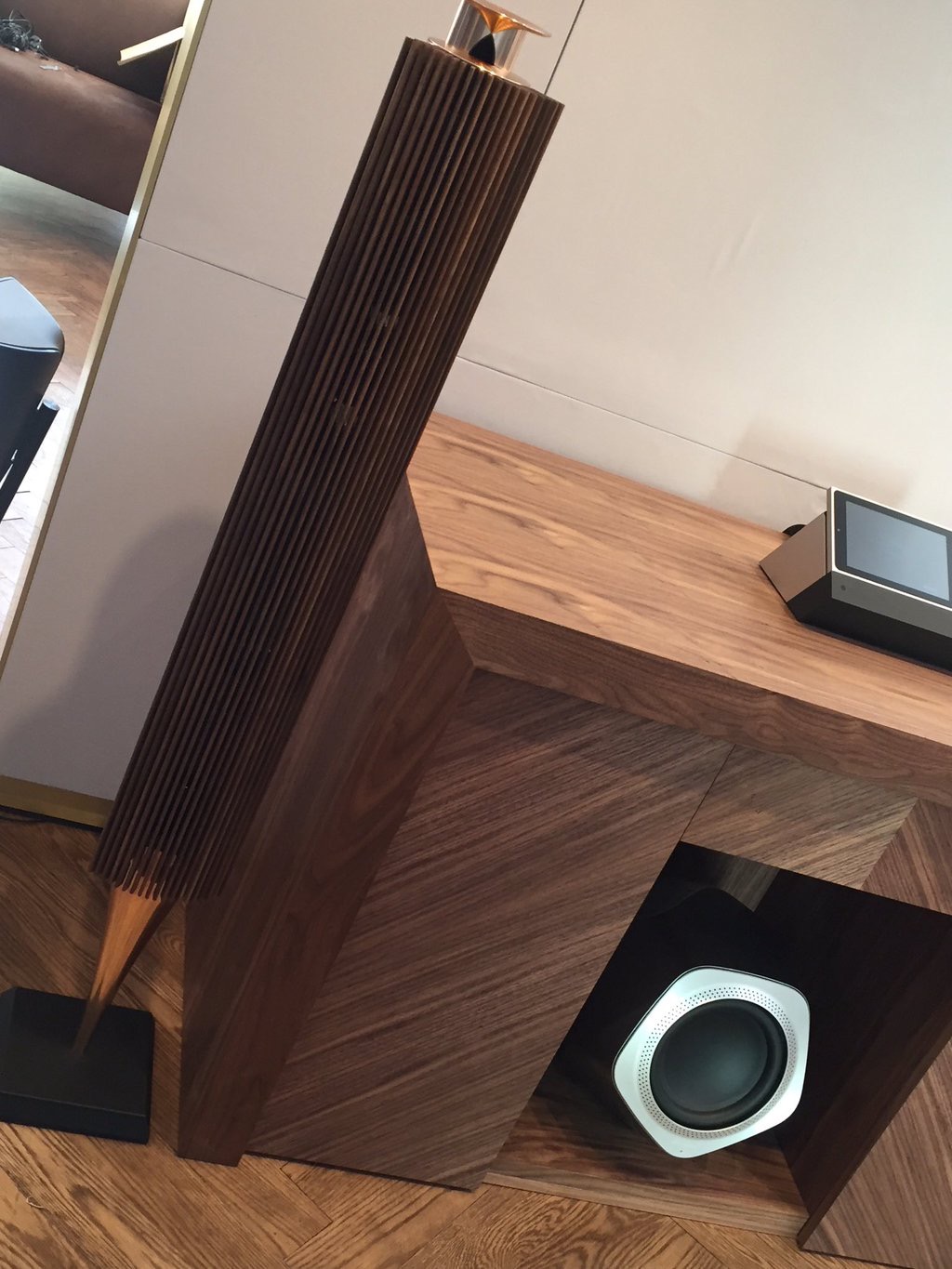 This sideboard was made exclusively for Bang and Olufsen based in Wilmslow, Cheshire. The cabinet was designed to work perfectly with the BEOLAB 18 and BEOLAB 19 Speakers. The walnut sideboard complements the walnut grill on the tall BEOLAB 18 speakers.The BEOLAB 19 speaker fits perfectly in the centre of the sideboard, the chrome finish of the bass speaker complements the tone of the walnut beautifully. The Music system is controlled by the BEOSOUND Moment.
The crown cut walnut veneer around the outside of the cabinet is slip matched and flows around both ends and the top. The strong, bold lines of the quarter cut veneer on the doors and drawer ties everything together, pulling your eye to the centre of the piece. The contrast in grain really makes this piece stand out.
The Walnut sideboard and audio system can be viewed at the Bang and Olufsen store in Wilmslow Cheshire.