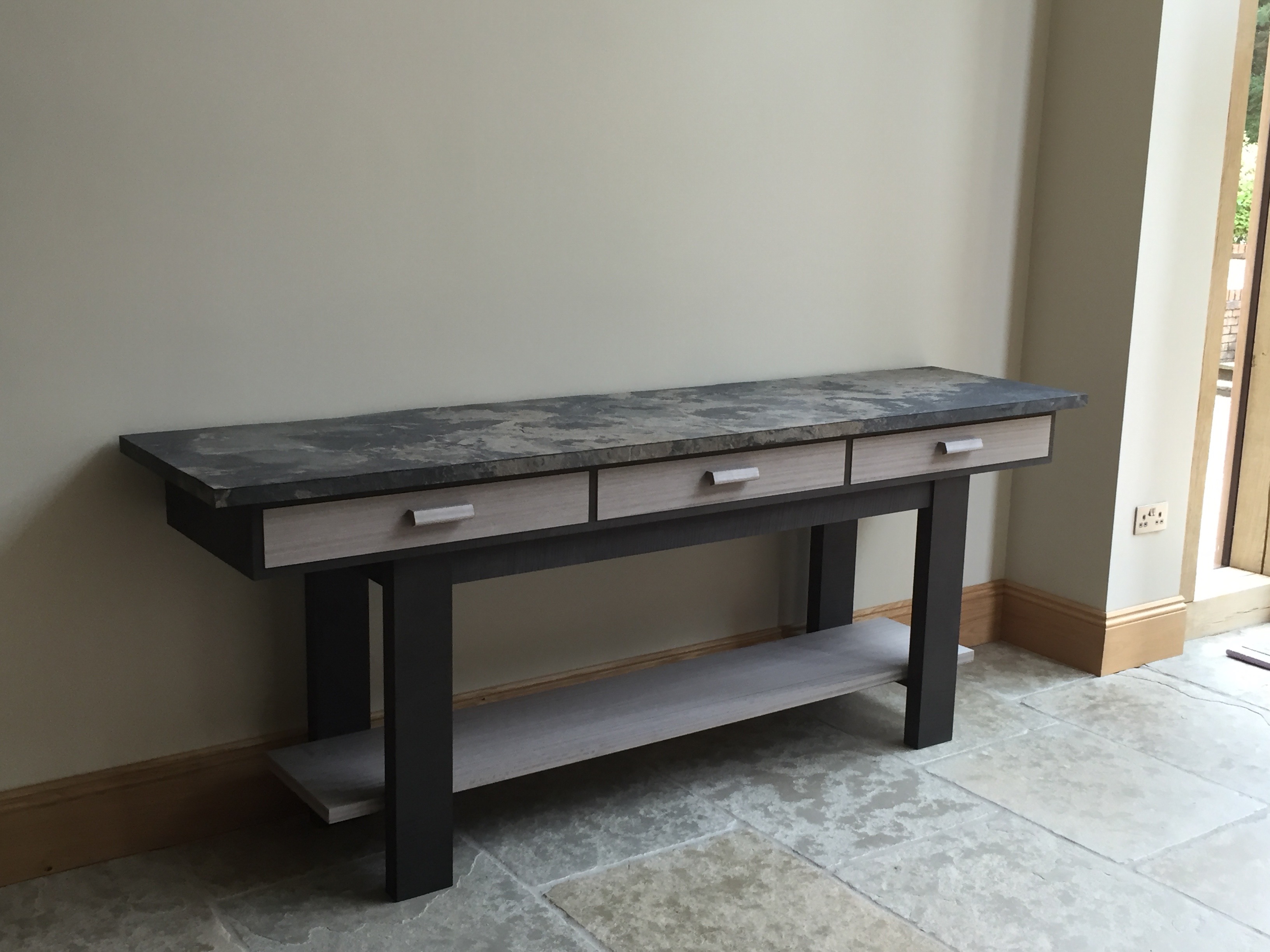 I was commissioned to design and make a pair of console tables which match each other in the use of materials but are very different in design. After some initial meetings with the client we decided on the materials – Dyed grey rippled Sycamore, Silver Eucalyptus and Slate. The materials all work beautifully together and complement the interior colour palette and stone floor.
The tables are made from solid sycamore which was then veneered with the dark grey rippled Sycamore. They are both traditionally constructed using mortise and tennon joints for the legs and framework. The drawers are made from Oak and have been constructed with hand cut dovetails. The bottoms of the drawers are left unfinished to allow the beautiful smell of the Cedar of Lebanon escape when the drawers are opened. The drawers run on wooden runners.
The tops of the tables have been made from Slate veneer – a new product, only recently available in the UK. The edges of the tops are veneered which makes the top appear to be a solid piece of stone. The grain of the stone flows from the top to the front edge and to the sides.