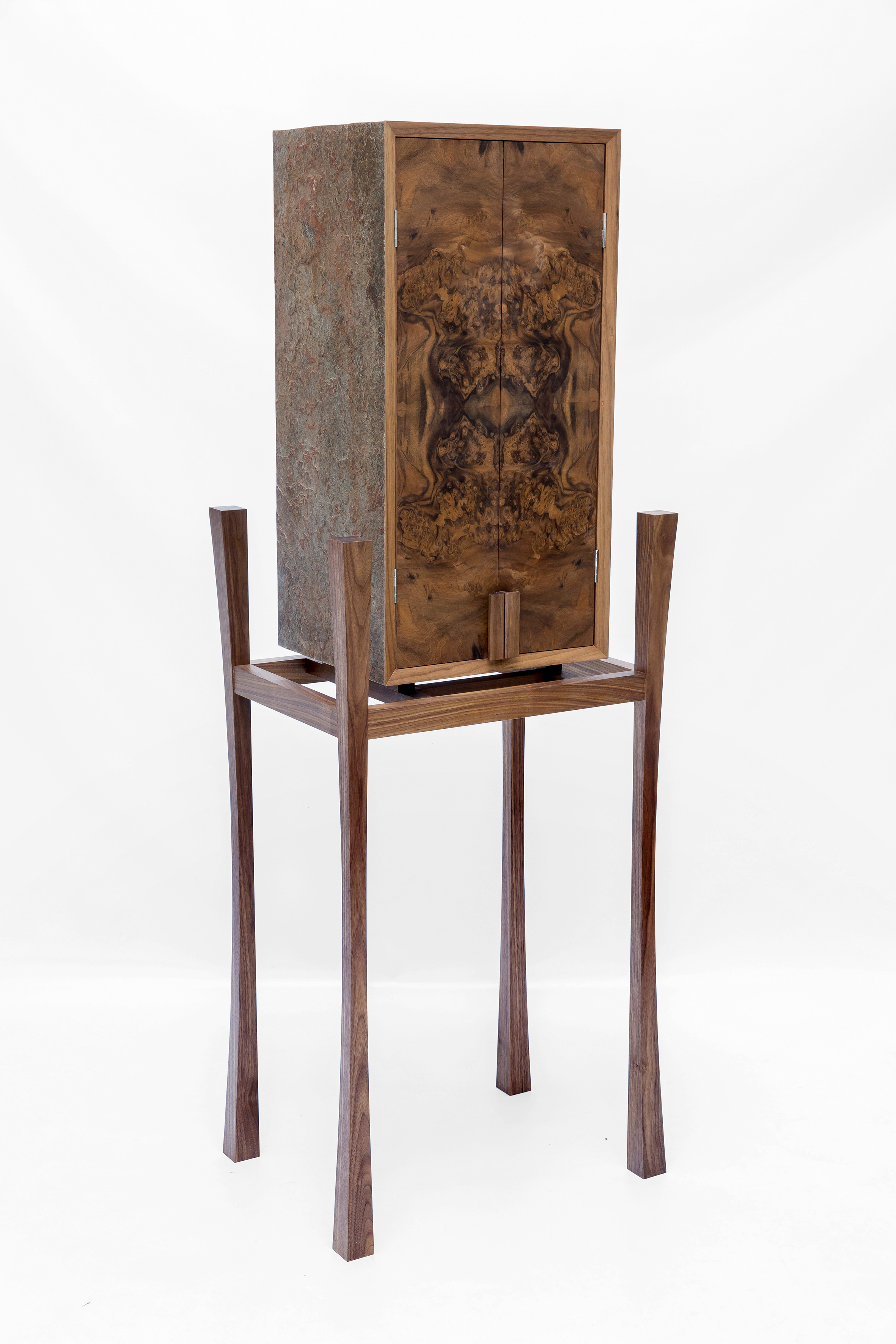 I took a lot of inspiration from Japanese design when sketching, designing and making this piece. Im really happy with the subtle change in textures and how the light catches and shimmers on the different materials. I feel the colours of the Walnut and copper Quartz work really well together.
The legs of the Walnut and copper quartz stone cabinet are made from top quality solid black American Walnut. They curve inwards on two of the faces, lightening the appearance of the whole base of the cabinet. The outside of the cabinet is made from a copper quartz stone veneer. Its a new material which looks and feels amazing, just like a solid slab of stone, it is however only about 2 mm thick. Just like wood veneer a fine layer of stone is bonded to a stable substrate which gives the illusion of it being solid without the drawbacks (weight, cost and movement)
I made this piece for an exhibition I attended in August 2016. The exhibition is a yearly event and well worth a visit. Please click on the link below for more information.