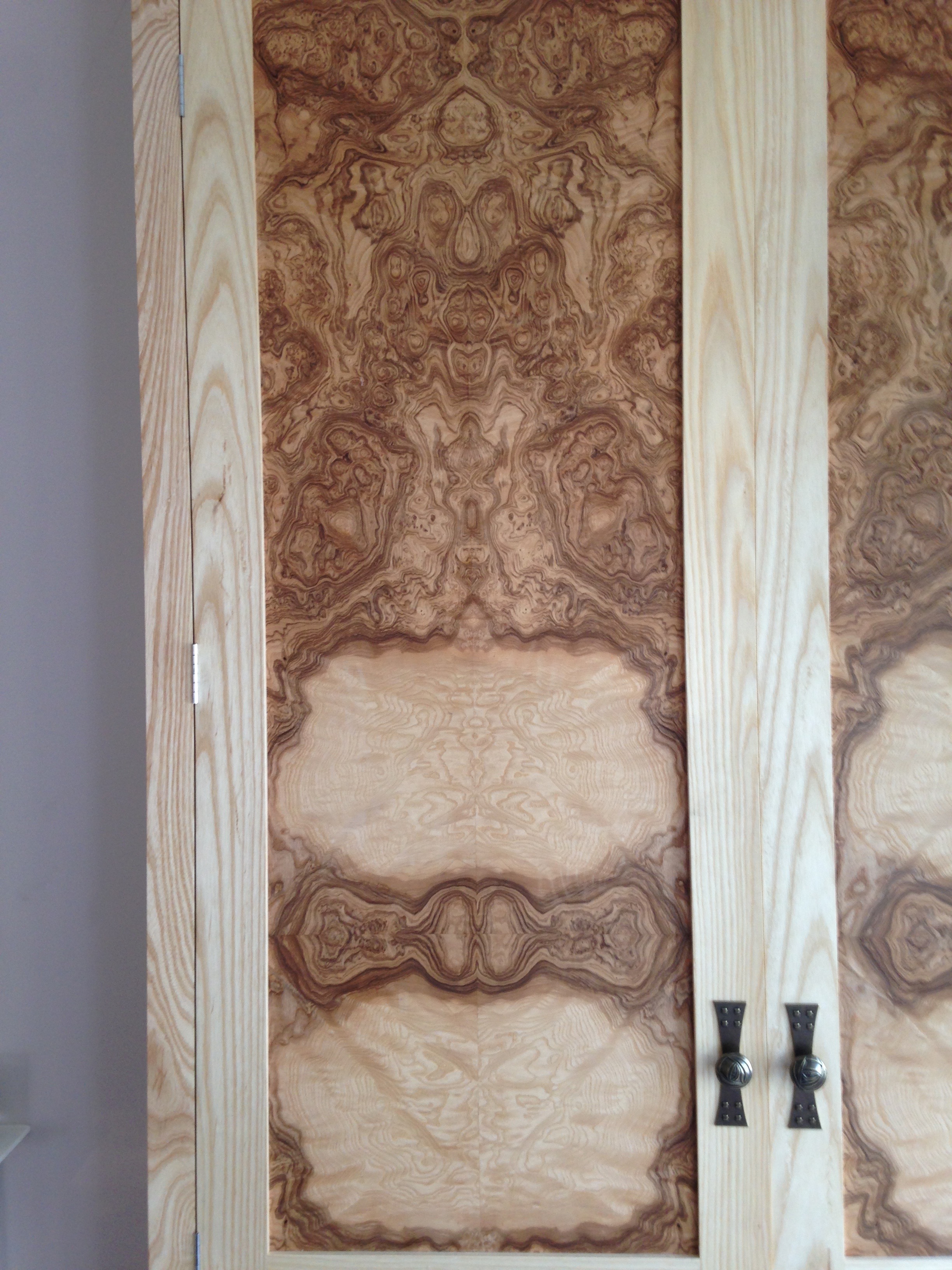 At a local exhibition I was approached by a couple who were just about to move house. There was very little storage in the bedrooms of the new house so I was asked to design, make and fit some wardrobes to solve this problem. The customers asked for a light coloured timber with some interesting door panels, chrome hinges and hanging rails.
White Ash doors and framework fitted the light coloured timber specification nicely. It has a lovely grain and feel to the wood, it polishes beautifully too. The customers decided to go for two types of veneer for the door panels. In the first, and main bedroom, Tamo Ash veneer was used. The second bedroom has the most beautiful Olive Ash Burr veneer I have ever seen! The veneer is top quality and sourced from a local company.
The doors were divided into thirds, making the top door panel two thirds of the door height helps to elongate the wardrobes and make the rooms feel even bigger and more spacious. If you look closely you will notice each of the doors veneered panels is book matched with the door next to it. The rails of the door are also cut from one continuous length so the grain follows through from door to door.
Three drawers are hidden in one of the Ash wardrobes in the main bedroom. They are made from solid Oak from a local sawmill and have Cedar of Lebanon drawer bottoms which give off a lovely smell. The drawers are mounted on soft close, full extension runners.