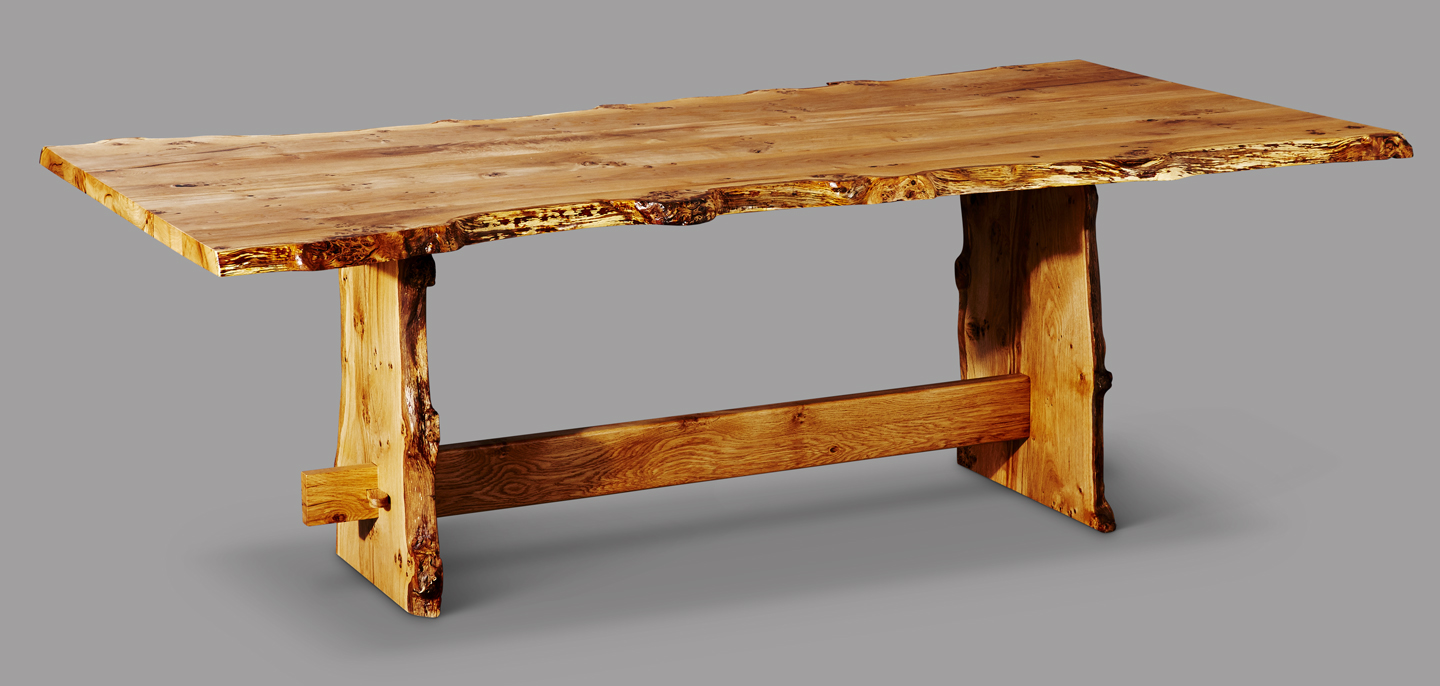 I was asked to make this dining table by a couple who wanted a simple yet stylish dining table for their new ski chalet. The clients wanted the table to have clean lines whilst still keeping it looking as natural and true to the raw timber as possible. The table measures 230x115x76 cm.
The Pippy Oak used to make the table was sourced from our local sawmill. It was carefully sawn and dried before I hand selected the boards needed. The Oak used was full of character, Pips, knots, shakes and pockets of burr. They were all filled with a clear epoxy resin which protects them and looks fantastic.
The table is constructed using a mix of modern and traditional methods. Loose tenons are used to join the top together and through mortice and tenons and bridle joints are used to create the base.