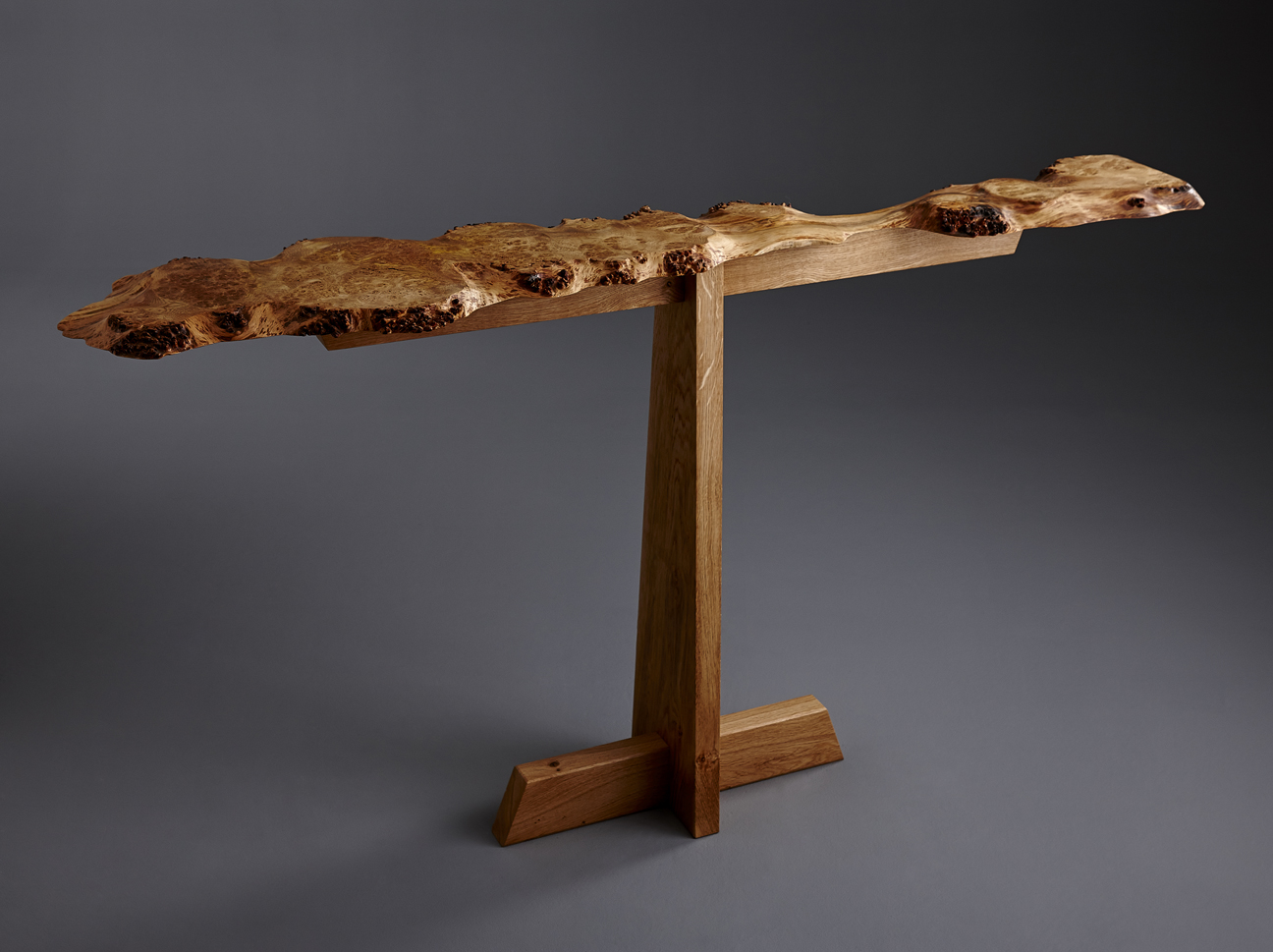 This stylish and simply designed console table has been made with beautiful Burr Oak taken from a locally felled tree from a near by park estate less than a 12 mile drive away from the workshop. The top almost falls away to nothing between the 2 main burr sections. The base of the console table is made from straighter grained Oak.
The design has been influenced by the late, world renowned cabinet maker George Nakashima, who used simple and elegant framework and stunning wild slabs of burred and heavily figured wood to create some of the most beautiful and tactile furniture ever seen.
This design can used in conjunction with many different types of wood and can be made to any size.